Her Story
October 23, 2017
Physical beauty vanished but yet the same and frequent curve on her face makes anybody want to fall in love with her.
Weary shoulders silently bearing the  burden of those unable to lift it.
Scarred but a beautiful soul she wears soaked in bloodied love.
Eyes shed tears for the grieving whom she'd never known.
Her mouth spilled words of silence and sweetness that possessed a secret ingredient.
She enkindled and moulded dreams in a person left with no hope in life.
Setting fire to the desires in her heart she set ablaze those in her little ones.
She lynched the anguish in one's heart and crushed fear by handing over the weapon of courage turning them into the fearless.
Her heart bears much sorrow but she'd never show it.
She'd sit at work with skilfull hands but seldom been sung a song.
Her forehead shows numerous lines that never disappeared even for a while but only seemed to increase.
A brave warrior she is but refuses victories for she prefers to remain one always.
Chased away our tears, wiped off the stain from our heart and cleansed us of all immoralities.
Earthly unheard legends they are...but daughters of Glorious Mary!
Her life is our lesson..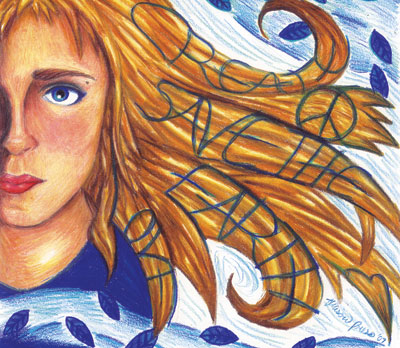 © Allison P., Chapel Hill, NC