When I See You
March 27, 2009
When I see you,
An intense felling overcomes me.
I want to hug you,
To hold your hand.
To feel your breath on my neck,
And kiss you tenderly on the lips.
To say I love you,
And really mean it.
To know that when you let go,
You only do it because you have to.
I want to feel you all around me,
Every day...
Every hour...
Every minute...
Every second...
I want you to be a part of me,
And to know what true love really is.
I want to remember you forever and ever,
And hope you do the same.
I want to grow old with you,
We can watch the wave's crash over the ocean shore.
And when the world is in grave danger,
And everyone is suffering,
We will be safe...
Because we know that nothing can over come what we have for each other...
And no one can ever take that away...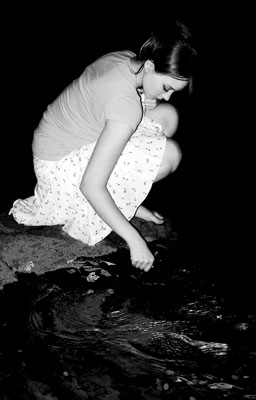 © Michelle B., Blairsville, GA