Sunday Mornings
October 22, 2017
Every other week or so on a Sunday morning when I was a younger, my grandfather would take a trip on his motorcycle up to my house. Awaking to the sound of an engine cycling, and peaking through my bedroom blinds to see a yellow motorcycle with a teddy bear on the back, cruising down my small street always meant a good Sunday was ahead. I can remember how badly I always wanted to be like him cruising down the street until one day he let me. He lifted me up onto the black leather seat and I grabbed around his waist. Although it was just around my cul de sac all I wanted was to go faster, but my grandfather shook his head and said "The faster you go the sooner it's over" but I still wanted to only go faster.
Faster
We are at my cousins house to celebrate my grandparents successful 50 years of marriage. Photographers trying to capture countless memories by putting colored ink onto a single piece of white paper. Little did we know that in time these pictures would become some of our only memories.
Faster
It is a week before I leave for what is supposed to be the best time of my life in England with my soccer team. My grandparents come over for dinner. We eat our typical Italian dinner.
Faster
My grandfather tells me how proud he is of me and all my recent accomplishments.
Faster
My fifth day in England. This first day we leave the college where we are staying to do something fun. We go attend a professional soccer game. We hop on the bus and I open my phone and scroll through Instagram until I find a picture my cousin has posted.
Faster
I can't seem to read the caption fast enough. It reads "Really crummy day for this to happen, but heaven gained an angel today." Above I see a picture of my Grandfather.
Faster
I read it over and over like it's some sort of mistake, why didn't anyone tell me something was wrong?
Faster
I call my mom feeling completely in shock. My voice unsteady. That is when I learned about time.
Faster
Time goes by too fast, you grow up too fast, memories fade too fast, and most of all death comes way too fast.
Faster
Grandpa, Sunday mornings, yellow motorcycle, teddy bear, lemonade, Virginia, uncured cancer, a giant infection, traveling, school board, Winnacunnet, tire swing, pancakes, brown leather chair, gold round frame glasses and a smile to light up NYC.
Faster
Time goes way too fast.
He left way too fast.
Sunday mornings are gone,
The lively sound of his motorcycle down the street is gone.
Because death, has no sound.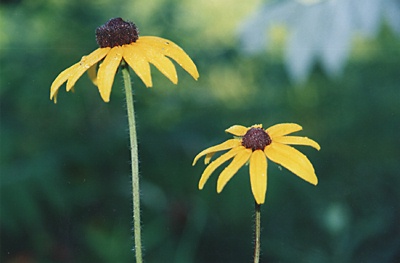 © Allison S., Eau Claire, WI