Silent Tears
October 17, 2017
They slide down my cheek
Each time I close my heavy eyelids.
The bitter drops are shoved out soundlessly
Uncontrollable sobs, society forbids.
My nose turns a rosy red
As I wipe away the evidence.
I do this carefully, nonchalantly,
As if it makes up for the dreadfulness.
I can't show them my pain.
I must prove that I can stay strong.
Keep faking smiles and forcing laughs,
Like this, nothing can go wrong.
My eyes are bloodshot
And there is a vacancy inside of me.
Knowing that I am broken down, unwanted.
That I can never become who I long to be.
Depression stings relentlessly,
It can lessen, but it never quite goes away.
I do not think I can go on like this,
Anxiety lurking through each and every day.
I feel forced to conceal my true emotions;
It's my own fault I live a life full of fears.
It is for this reason that I shield it all,
Only daring to cry silent tears.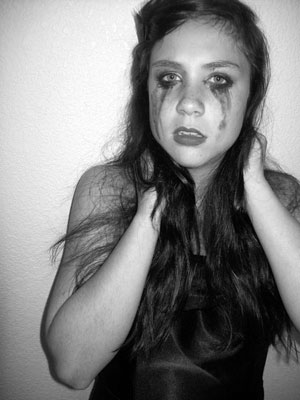 © Tiana D., Monument, CO