Goodbye
October 14, 2017
So I guess this is goodbye.
I gaze into your eyes,
Your kaleidoscopic blue eyes,
Your still beautiful eyes
Despite the tears dripping from them.
Or perhaps I just can't see very well,
For these droplets of anguish
Are blocking my
Vision.
Oh, the visions I once had
But are no more.
They always consisted of you and me
Holding hands,
Forever.
But I have learned from you
That forever does not
Exist.
That's all we were doing.
We were existing, not living.
"Carpe diem," you said.
"Seize the day," you said.
If this was true,
Then why was there never a time
When I didn't dream of
Darkness.
A night sky canvas
With no stars splatter painted on it.
Our memories were fading
Into nothingness.
You claimed that you saw
Brilliant colors,
But maybe this was just the
Bleeding of our
Future.
Is it predecided,
Or does every decision we make
Impact it?
You promised me you would be in my future.
But this could not happen.
You're about to leave me.
When will you come back?
The answer to that is
Never. 
You said,
"I'll never leave you."
You said,
"I'll never let you go."
But these words
Held no meaning to you,
And only added to the mountain
Of unfulfilled promises.
Words were spewed from your lips
Like they were
Nothing.
Without you,
Life will hold no value.
But you always brought me agony,
Made me question my value.
Yet, I still love you.
What will I do without
Your smile of sunshine?
Or those eyes,
Oh, your eyes.
I wish I could tell this to you.
However, it is too late.
You are already out the door.
So I guess this is
Goodbye.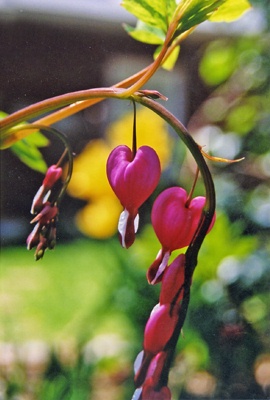 © Sophia E., Wilmington, DE