Ocean
October 11, 2017
As the bright light of sun gleam down
on your skin in the blistering heat.
You can feel the waves of the wild sea
knocking you down a million times.
As time past you can feel your skin getting redder,
but you don't care and get back into the water.
You grab your boogie board with a good grip
and start screaming surfing your way back to the shore.
As you start to look for hidden sea shells
you find a little conch shell and listen to the ocean in it.
The beach is the best way to spend your day.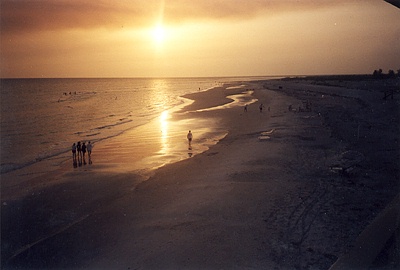 © Sara C., New Port Richey, FL