demonic
October 2, 2017
DEMONIC
It sits there tall and weak
The soury smell of spoiled milk
The freezing wooden walls
The feeling somebody's watching you

DEMONIC
Yet empty to the human eye you can
hear the whispers of those who hide.
The sound of childrens  crying
The sound of a wife getting beat
The sound of the husband's lies

DEMONIC
You see a dogs leash but there no dog
You see the door open and close. Not the wind.
You see dusty photos on the wall of a family that looks like they have it all
They DONT!

DEMONIC
You take in a deep breath
You can taste the fear
Salty,bitter
Its dehydrating

DEMONIC
You step in the first room
You can feel the pain
You can feel the suffering
You can almost feel the thick blood of questions drip down your spine.
Your rapid heartbeat echo
Something tugs your shirt from below
You JUMP!
Shes gone now. Demonic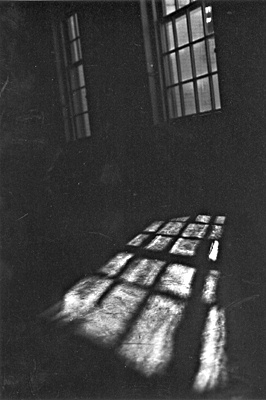 © Mary A., Fullerton, CA