Fall Fun
September 29, 2017
No more fun summer nights
Or pesky mosquito bites.
Say goodbye to the hot, blazing sun
For now, those days are done.

The prettiest time of year, is finally here
With it comes some spooks and fear.
From September to November it runs,
No more hot, summer suns.

Leaves, Pumpkins, and ghost too,
All the creatures that scare you.
Your pile of leaves raising up high,
Set you goal as high as the sky.

With the leaves covering the ground,
The amazing, satisfying sound.
The crunching of the leaves as you walk,
Makes you not even want to talk.

Halloween night comes at last,
Asking for treats is such a blast.
Spookiness flying in the air,
Little kids running without a care.

The very short season comes once a year,
Yes! It's finally here.
Enjoy it while it lasts
This season calls for memories and fun fall blasts.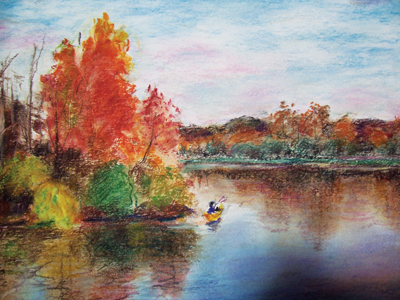 © Xiao H., Naperville, IL