Alius
September 29, 2017
Warm smells in the air,
Reminding us of Home,
But there is no longer a home for us, or maybe there was never one to begin with?
The door shakes and rattles, and for a long moment we look at each other
And then a bang out of nowhere like two rams fighting for dominance.
We walk out of the empty room heading out towards the back, into the outside world.
But, there was one
One that was brave enough,
Or perhaps dumb enough
The other, the different,
The only one that went to the door
A cry of terror rings out to the rest,
Like that of a baby crying for its parents when the things go bump in the night.
There was red and green across the floor,
Like a scene from a christmas gone wrong
Another bang rings out but different,
Louder larger, darker
We look at the one who is different
"Go Now..."
They say to us all.
We listen at the sound the world makes, as we,
Go now...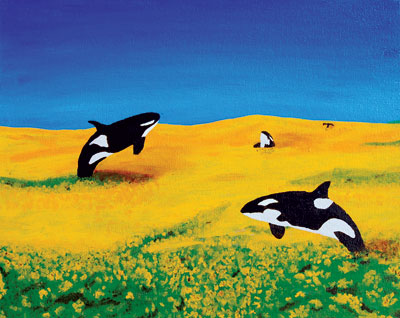 © Bobby C., Hopkinton, MA