My School History
September 29, 2017
I am from a building that is
Red and white like the walls
That i feel everyday. Preschool
Is like little who are touching
And picking their nose.
Preschool was gross.
I am from a desk that is full
Of drawings that marks on my
Face when I sleep. This was in
Kindergarten through 5th grade.
I am from a school that is full
Of bullies who thinks for
Themselves and have bad
hearts . 6th grade was the
Hardest year for me and for
Some people.
I am from a person who punched
Me in the face and i cried. What
I felt is a bump on my face and the
Pain is like a brick being thrown at
My face.
I am from a place where I'm about
To graduate and the relief of getting
Out of this middle school is like jumping
In a 3-inch snow.
I am from a high school where is will
Be much better where i can make
More friends. It will be greater
Then vanilla ice cream.
I am from where this
School will be the best
Four years i will ever
Have and my heart
Will stay with that
school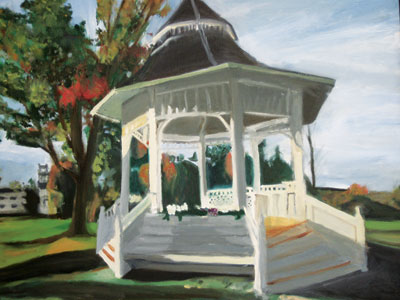 © Suzannah W., Syosset, NY