Sometimes
September 28, 2017

Here is just a piece of advice,
You're going to have to realize
Life isn't always nice.
Sometimes you will beg for a way out.
Sometimes you will be shadowed by doubt.
But  don't give up and don't give in,
For it is still possible that you can win.
Cause sometimes you will snicker with your friends.
Sometimes a dear one will meet their end.
Sometimes you will think life is just funny.
Sometimes you'll worry about money.
Sometimes you will sit on top of a cloud.
Sometimes you will just want to be found.
You will be lost in this sea of life.
You will wonder if it is only strife.
But even your shouts won't be enough;
You are stuck with all this stuff.
  Sometimes the memories will fill you with joy;
Still sometimes they will make you feel used like a toy.
Sometimes you will pulse with love.
Sometimes when asked which boy you like you'll say "all of the above."
Sometimes you will sit down and cry.
Sometimes you will just ask why?
There will be the days when you say you're okay,
But really you'll wonder how to live another day.
Please don't give up and don't give in.
Even the losers have a great prize to win.
The crown of wisdom is the greatest by far,
And you gain that best by going through something hard.
Sometimes you will see the world around you and marvel in awe.
Sometimes you will think the world is brutal, like a chainsaw.
Sometimes things don't add up.
Sometimes you drink the bitter cup.
But just remember this:
That these sometimes are sometimes scary.
But life is not always this hairy.
Sometimes you will laugh till it hurts;
Sometimes you will know what life is worth.
Sometimes you'll look to your best friend and say,
"I'm glad I lived another day."
Remember this always and hold these moments dear,
For ALL these sometimes are the reasons we're here.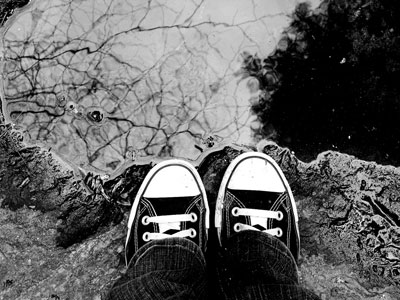 © Michelle B., Blairsville, GA