The Land Underneath the Bed
MAG
October 4, 2017
Hang your woes on the Worry Tree
Up high where you can't reach them.
Walk among the garden leaves
Grow plants, so you can eat them.
Spend some time in the calming shade
Ride dolphins underwater
Hear the song-bird's serenade
To all its sons and daughters.
This land is underneath the bed
In stories and in song
I don't think it's inside my head,
But I know I may be wrong.
In real life, there's no Worry Tree
No place to hold your fears
No garden hums with friendly bees
Instead, there's pain and tears.
There are only shadows beneath the bed
And strangers aren't so kind
A calming place to rest your head
Is difficult to find.
But I believe in summer flurries,
In resting in the shade
In hanging up all of my worries
For the songbird's serenade
My mother told the stories, so
I know that they are true
There is a Land Under the Bed.
I'm sharing it with you.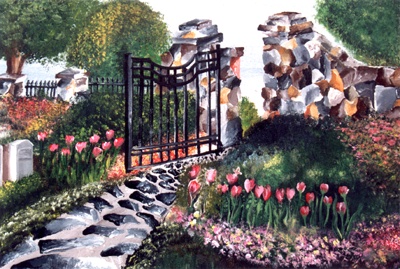 © Anabel T., Kannapolis, NC