A tear in the dust
September 24, 2017
I sit alone awake at night ,
crying into my pillow,
Not for depression,sadness, or mourn,
but laughing at my stupidity for getting my heart torn.
He was dark and forbidden,
yet i tresspassed freely,
but i didnt let him in that easily.
My heart was in chains yet,
somehow the rusted away,
and now my tears have fallen into the rust,
but that rust was only dust,
i was thrown into a cage, said i wasn't worth it,
i am the rust that will one day fade away,
stay away is all i say,
don't get too attached,
my hearts in paddlocks theirs only one who sets it free,
the tear in the rust will turn to dust and fade away as a memory.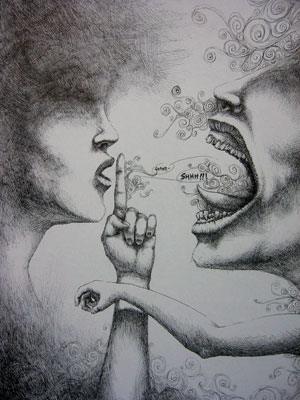 © Andrew M., Apple Valley, MN