Floating Couch
September 25, 2017
Labor day weekend, weather already going cold
It was the last weekend to go on the boat
It seemed like forever that I sat on the wooden kitchen floor
Wondering what to do to pass the time
3:15 the day fading away
We finally got on the boat
I glanced to the back and saw that
We were taking the situp tube
It's practically a floating couch
I knew I wasn't even going to fall off
My mom, Kaden and I hopped on first
My step-dad driving, purposefully trying to get us off
We flew off the waves like crazy
But still we did not fall off
If that was as hard as it was going to get
This would be easy
Next it was my little sister Ella's turn
She wanted to go with Kaden and I
So we went again.
My step-dad was much more careful with his driving.
Kaden and I did not even hold on
We were trying to stand up on the tube

After Ella's turn,
She jumped off, and Dominic crawled on.
To make it more fun
We put the rope on the top of the boat

It was all good
Until
Massive waves swarmed us
My step dad swung us further out of the wake
We hit the wave sideways
The tube flipped midair
everything was blurry,
I couldn't tell what was happening.
"This is it, this is how I die...", I thought.
Swallowed by the monster waves I see Kaden and Dominic fall off
uh oh.
The two words kept playing over and over in my head
Uh-oh, uh-oh
The tube was still flipping and my body was about to be swallowed up too
I knew I was falling
I had no chance
For what felt like minutes I still hadn't hit the water
Until all the sudden
BAMMM
I crashed into concrete
I felt the rush of the cold water
Stunned I emerged from the water
Shivering I looked for the boat
"I'm never doing that again."
I glanced towards Kaden
His face full of pain and dismay
And then I see Domi
Not sure if he's laughing or crying
"Oh my gosh! The water is so cold" he cried out
My head pounded
I couldn't focus on anything

The sun was setting
The day was almost over
We started to head home
I had survived another tubing trip
With my family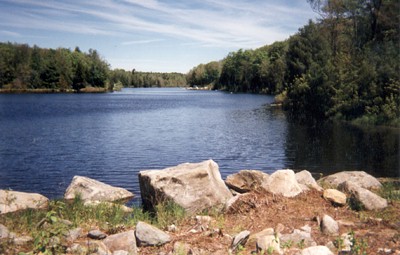 © Elizabeth A., Milford, CT