Up in the Air
September 21, 2017
14A, the aisle seat-
In an enclosed vehicle of transportation-
Oh flying, what a special treat.
The thought of flying fills people with frustration.
The only way to calm the nerves is to eat.
Once in the air, the plane soars over the sunset to its destination.
So high, the windows fill with sleet.
Flying through the night, the sky shows a bright and shining constellation.
The plane, so cold, turn on the heat.
Cheers are heard throughout the plane because they have arrived at their vacation.
Arriving safely is so sweet.
The plane's wheels come out from underneath and are in full rotation
Ahead the plane begins to land on the sun baked concrete.
Moving slowly to the gate, the aircraft is in need of a gas station.
Unloading from the airplane, the trip is now complete.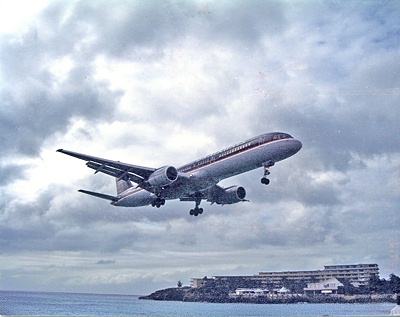 © Keith K., Milford, CT