High School Life
March 24, 2009
I walk up to the doors.
they are big and blue
everyone else has gone through them
and now its my turn.
a new school, a new grade, a new life.
high school life.
I reach for the doors,
but i am shoved from behind.
I turn around and thousands of kids
are waiting to walk through the doors
just like me.
I wonder if they are as scared as i.
Goose bumbs cover my body.
I reach for the doors again, and walk inside.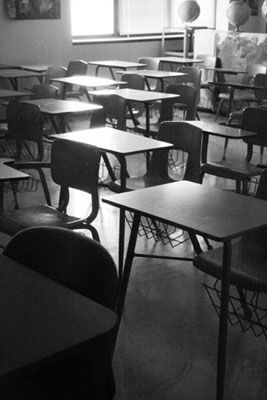 © Sean C., Princeton, IL