Daddy's Issues
August 31, 2017
"Daddy's got issues."
I would say when I was younger.
People thought it was just harmless
Because I would always wear that smile
That covered the anguish.
But I'm no longer younger
And I still say "Father's got issues."
Everyone continues to think it is painless,
But this man is toxic
And I'm slowly losing air.
"Lucky I can't get into my gun case or else I would use it."
The tears run down as he remarks these words
Because my father has issues,
But no one seems to believe me.
Days go by without hearing a word from him,
But this time is different.
I open his apartment door
To find the corpse of the man I once loved,
Lying there lifeless.
I drop to my knees,
In a pool of his cold crimson red blood
Settled on the floor.
No amount of tears I cry will ever make things better.
Daddy had issues
And I wish could have helped him,
But I no longer have a father
And he no longer has issues.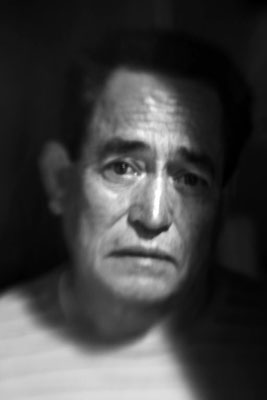 © Adam P., Goleta, CA