It gets better
September 5, 2017
Silently Falling
Shouldn't life be all fun and  games?
Saving lives from endless  pains?
Students stand in the   corridor.
Stupid me staring at the  floor.
Swallowing  tears.
Silenced  fears.
Saying "I'm  fine."
Smiles faked, I want to  die.
Speaking? What's  that?
Showing anything but my  fat.
Screaming but nobody can  hear.
Still waiting for my answer to  appear.
Slowly but surely I will  fall.
My self-esteem already so  small.
Climbing upwards
Crippling depression.
Crying session.
Curled up in a ball.
Continuing to fall.
Change in my mood.
Craving less food.
Crawling on the floor.
Can't someone notice anymore?
Cuts turn to scars.
Can you see my happiness on Mars?
Clinically close to death
Continuing to lose the rest of my breath?
Almost There
Antarctica now colder than my heart.
Almost everything good on my chart.
Abrasive people can leave my life.
Apprehensive when I see a knife.
Accepting who I truly am?
Actually knowing life is not a scam.
Already knowing my Achilles Heel; my
Attitude is better, I now rarely cry.
Aren't we all supposed to be friends.
And I believe we will be in the end.
A part of my life is now over.
And now I am as lucky as a four leaf clover.
Relaxed

Relaxed with no depression.
Reading the scale without an obsession.
Roaring with fire in my heart.
Really believing that I am smart.
Ripping the pages of my past.
Rinsed off the scars that have healed fast.
Rolling through life with a purpose.
Running through it like a kid at a circus.
Recreate the good memories.
Retrieving only good news.
Ready to leave back the depressive fuse.
Relieved that they won't take centuries.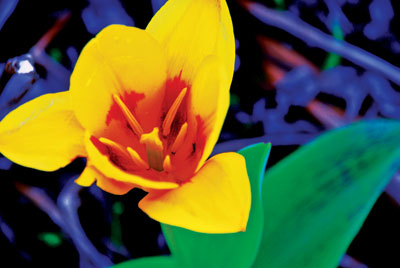 © Hannah B., Princeton, IL