Dance in the rain
March 24, 2009
The rain raining down on the world
The sky is dark one girl loves the rain
She dances in the rain
It one of the only times she feels like someone feels her pain
She loves to breath in the fresh air
She breaths it in and wish she could have the smell bottle up.
So she could wear the bottler around her neck
The dance she does in rain
Is her expression of what she wants to say
Every time it rains she feels like she can explode
As the raindrops cling to her face
Her clothes are stuck to her body
The time she looks up and see the clouds open
As she screams a sigh of relief she feels
The rain takes her pain away even through
If only for a little bit
The storm is her passion
And the rain is her tears
When sun comes out again she feels fresh and anew
She starts to dry and she happy knowing
That the storm will come again
When she needs it
Looking up once more she close her eyes
And says goodbye to the storm cloud
"good-bye old friend, come again." She says.
The wind carries her words off in to the sky
Her world is normal again.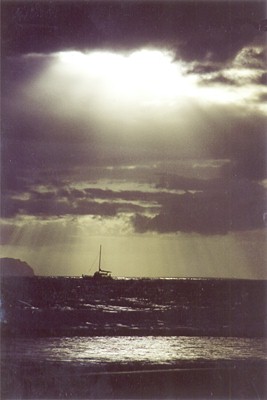 © lily H., Kekaha, HI