Rainy Day
August 28, 2017
The sun no longer shines bright.
The clouds make the sky as dark as night.
Is it just rain or a big storm?
Hopefully the weatehr doesn't completely transform.
First comes rain, then the wind.
Will this storm ever end?
I sit and hope for no worse.
I hate storms, I try my hardest not to curse.
My mind turns into a blank verse.
The trees start to sway.
Tree branches fly my way.
Animals begin to go crazy.
The sky is getting even more hazy.
Once again, comes a large gust of wind.
Can this storm please end?
The rain slowly turns to hail. 
I'm getting nervous, I bite my nails.
Of course, things never fail. 
I go inside and try to stay mellow.
Maybe soon the sky will turn yellow.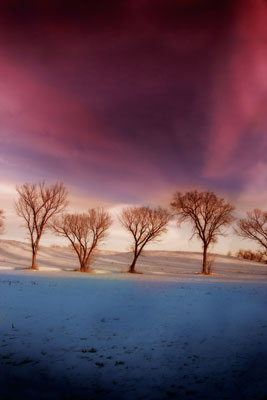 © Elizabeth H., San Bernardino, CA