Blue Boy
July 25, 2017
indigo, was a one of a kind color.
born on the backend of the rainbow to a transparent father and faded pink mother,
no doubt in anyone's mind that she was an accidental mixture,
but still the perfect portrait of purples, defeating the purpose in any attempt to purge her from the picture.
so she remained, a pretty little lavender girl who turned violet as she grew,
but INDIGO;
that darkness was all thanks to blue.

her beautiful broken boy, blue;
a boy born adorned with a drinking problem and depression,
who left ocean frost fingerprints everywhere as a side effect of his emotional recession,
pulling at the delicate edges of wet paint paper people in an exhale of pent up aggression-

indigo, she inhaled his fumes,
convinced black and blue boyfriend brush strokes were something of requirement for love to bloom,
blue dipping his dirty brush in what was once purple and pure,
ruining something that copious amounts of paint and PTSD group therapy could never cover up or cure.

oh, that poor purple girl,
wrapped around his finger like grape flavored bubblegum,
her intriguement in cerulean sadness drawing her to her darkened demise,
so set on brightening rainy sky colored eyes,
let blue boy leave red marks between her thighs,
cobalt hands covering mouth to censor cries,

tainted love leaving her body bruised and blackberry content colored purple as she came,
purple she remained,
her pain stained body permanently aching for blue,
her nightmare in navy, blue,
who told her she was art,
only to leave her as another wet paint paper person he had pulled apart,

remaining parts desperately pieced together to points where she would never again feel beautiful.

blue's touch had bled through the cracks and crevices in her canvas,
each painful painted mark he'd ever made
permanently fading into lavender, that turned to violet,
violating privacy and purple purity
to obtain that one of a kind color obscurity;
indigo.
--
you are told to keep your hands off the art in museums,
because we can't handle anymore tarnishing touches.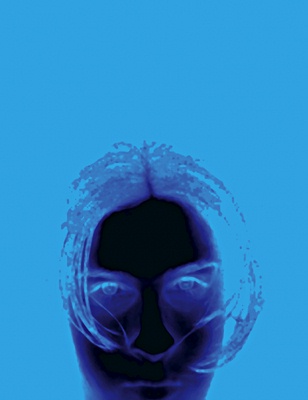 © Kandyce S., Falmouth, MA