Compassion Would Be Great.
March 22, 2009
I'm going through that loop again.
The one where I want to go far away
To a place where no one knows my name.
No one knows my secrets of what happened
Or who was to blame.

I'm getting to that spot where I want to be alone
So no one else can know...
I've been trying this thing
Where I count the days I don't cry.
I realized this is a bad idea
Because whenever I fail, I get pissed at the fact that I even try.

I don't feel pretty, so don't say I am.
You don't see my feelings
You just see my face.
But baby, my face doesn't show who I truly am.
Maybe if you take the time to see
You'll realize how happy I have the potential to be.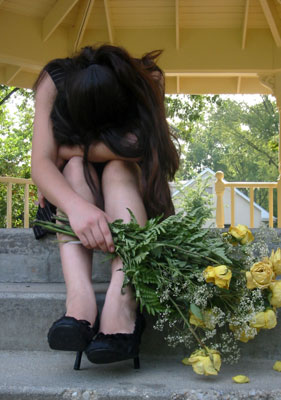 © Martha V., Morton Grove, IL