160 Coffee Beans
July 16, 2017
They are the ones that will improve someone's day. I am the one who will take the credit. 160 coffee beans with small greasy, yet dark brown bodies and complex compositions. 160 who will give their whole-beaned lives to improve someone's day. 160 small beans, fresh from the farm. Through the grinder, we will crush their small bodies, but this is their destiny.

Their time has come. They try to fight the malicious grinder. They cry out and they roll away and hope to fall into small crevices and hope to never be found and never quit until they are coffee grounds. This is how they fight.

If the beans forgot their purpose, they'd all continue to fight the grinder, each with their arms around the other. Fight, fight, fight they say when it's time. They remember.

When they are too weak and too tired to keep fighting, when they are a tiny thing against so many greater forces, they accept that this is their purpose. When they are coffee grounds compacted in a portafilter and ready to become espresso. 160 who tried their best. 160 who gave their lives to improve someone's day. 160 whose only reason is to be espresso.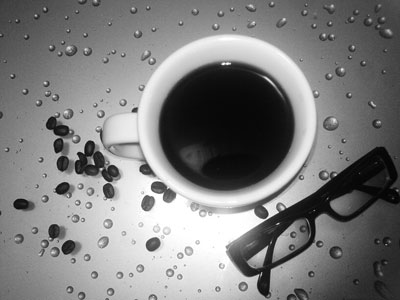 © Hannah U., Staten Island, NY