A VERY JUICY BLACKBERRY
July 7, 2017
Obscured by the blinding light of dawn, I arrange my picnic
I lay out a fleecy blanket and open my wicker basket
Inside, fruit from all lands; a persimmon melts on my tongue
Following it, countless tastes, sour bites and sweet morsels left unsung
As fleeting moments pass me by on a summer hill 
But it's not quite time for blackberries.

Soon, the sun begins to beat down on my aging face
A bitter orange brushes against my chapped lips, and 
Anxiously, I allow the fruit to burst 
Its spiteful taste erupts in my mouth
And I fear the tang of blackberries.

The fireball in the sky begins to falter
And my bones begin to tire
My stomach is full of all the fruit the world could offer,
Will it soon be time for blackberries?

The decrescendo of my day
falls with the gloomy edges of dusk.
As I reach my shaking hand out, I pray.
Though the taste is tart, it is a welcome liberation
from my finite picnic.

It is now the time for blackberries.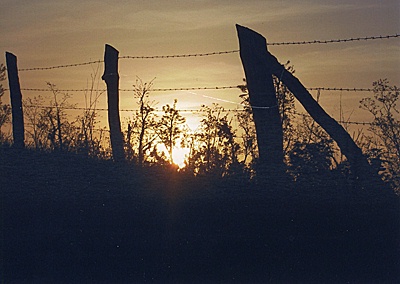 © Michael T., Letart, WV