Fast
March 22, 2009
The pain is coming fast
The scars aren't healing.
I'd really hoped it'd past
All these emotions that I'm feeling.
I wish it would fade away
It's not like you care
Your memories have drifted away
I guess life isn't fair.
You look at me
You look away
I turn to flee
To run away.
I want the pain to stop
It was supposed to fade with time
It feels like my heart has been chopped
As its rate starts to climb.
To make things worse
I see you everyday
Moving back feels like a curse
Something I'll deal with anyway.
Lounging in French class
trying not to cry
Thinking of you
While memorizing the sky
Looking back in the past
Seeing where we went wrong
I had thought we would last
I had thought we were going strong.
Once, to see you smile
had made my day
Now that your gone
I want to run away.
To run away
To leave this pain
Seems fine to me
Maybe a gain.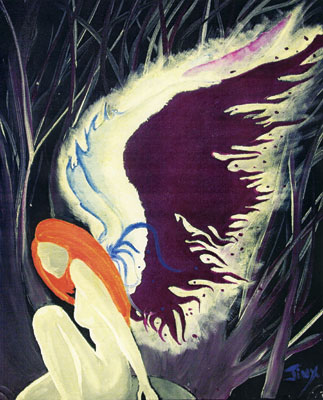 © Megan B., Youngstown, OH