Rose; a Sestina
June 19, 2017
It was a pleasantly warm day, when I was addressed
by you, boyishly content
comfortable as you lie
on the cold plastic seat of the 12 PM train of March second.
We talked for a bit, I gave you my number and you gave me a ring
on the telephone later that night. The next day you presented me with a rose,

I remember blushing and rising
from my seat, and turning to rush to my best friend's address
eager to gossip all about your glimmering hazel eyes. Already, I dreamt of a ring,
a little velvet box's content.
Perhaps, I got ahead of myself, in that blissfully ignorant second.
But who would expect such a charismatic man to lie?

I remember when I used to lie
in my bed, with no clue what might happen when I rose.
Tik tok tik tok, the grandfather clock nags, tallying each second.
He strikes 1:00 AM, as I address,
woefully, my past's content. 
It all started on that fateful March day, that shrill telephone ring.

I'd been watching TV, when I heard ring, ring, ring.
To say I had been smooth would have been a terrible lie,
But even with my stutterings, you seemed content.
And you proposed a date, which rose
my hopes, as I, the very next Friday, darted to the address
of that coffee shop you once described; ours, a relationship born of a second.



And by next winter, in the second
month of the year; I was expecting that diamond ring
and "Mrs. Joseph Smith" is what I had yearned to be addressed. 
You encouraged such lovelorn foolishness, to my face you lied.
For when the pastor asked you; "Would you take this woman, Rose-"
No longer did you seem content.

I never did receive the content
of that little velvet box. No, I discovered that I was mere second
best, a lesson learned when you up and ran like a risen
corpse, dumb and knowing no place; the ring-
bearer was left uncertain, by your silver-tongued lies, 
and told our congregation you'd left in fear of me, that you'd went and gotten a new address.

You once had a box, its content was a ring,
"Give me a second," you said, hah, what a lie.
You won't laugh now that this spited rose is standing outside your address.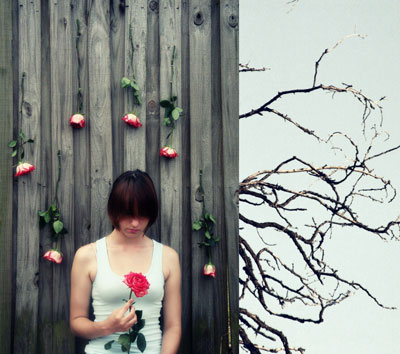 © Taylor S., Deltona, FL