The Time I Went to South Dakota
May 25, 2017
Waking up early is a teens nightmare. I had to be to the church on time!!!! Being late would mean missing the bus and missing the bus would have meant I would have missed the opportunity for life lessons. South Dakota here I come. A week away from home and my parents. Sounds like heaven.
The road side signs say" Martin South Dakota" is getting closer but it didn't feel that way, it felt endless. It was both torture and a blessing stopping every few hours to get gas, the blessing being the fact I could buy food. Finally!! - Martin South Dakota. I got so excited once we were actually there. But I was also filled with anxiety. Walking into a school lined with cots didn't look all that appealing at 10 pm. It was late and we still had to get situated
Finally sleep came and wake up too early., I was glad I had a stash of my own food because breakfast was a while away.What I am used to and what I have are two way different things. I pretty much eat whenever I want. Now it's brown bag and a schedule. Big change Number ONE and lesson learned. Patience is a virtue.

Big change Number TWO. This is the first time being away from my parents.Needless to say no wifi for a week wasn't easy either. Not sleeping in own bed and sleeping on a popped air mattress felt like someone was stabbing me in the back with a knife. I had no one to complaint to though, Mom wasn't here to fix it.They gave you a yoga mat to put under the air mattress but that really didn't make it better.Living out of a suitcase was another brutal lesson.I am not used to figuring out what is clean or dirty-anything on the floor at home is always considered laundry for my mom.I learned a life lesson- suck it up and be self sufficient. And privacy- that is something you don't have here.
The long van ride sitting next to someone for 14 hours straight. Their breathing , music and eating habits-ugggg!! There is always that one person that chews loud, Makes you just want to turn around and slap them.But the golden rules says be kind to others and treat others as if you wanted to be treated. Getting used to different rules and expectations stretches a person.Bible study helped guide me in the right direction. We did a group bible time everyday and it brought closeness that I haven't ever really experienced before. Messing around and working together brought the lesson of teamwork and cooperation.

But I would say the biggest Ah Ha moment for me was when I realized just how rich I really was. It wasn't so much the clothes, food, the houses or event the fact that most of the kids didn't carry around a phone. I really had an eye opener seeing they way others are able to live in poverty and still be happy. I grumble that I don't have everything like my friends. I want to have everything.I now realize I do. I have a Mom and Dad that were there to give me a hug when I got off the van.They welcomed me home as if I was the prodigal daughter (That was one of the bible lessons we studied!) and I had a place I called home. The long ride was so worth the lessons learned. If you were to go on a mission trip I would go to Martin South Dakota it's worth the experience. Almost a year after the mission trip still staying in touch with some of them. Even if they live in the smack dab of Iowa we still will find a way to see them if it's at the Mall of America or on another mission trip. One thing that I want to tell you is try to have fun on mission trips it's a good way to meet friends and the adults some of the kids got close to the adults. Hopefully the next mission trip that I go on will be better than the other ones. Yes you will feel bad for the kids that starve for their families and only eat once a day and a real meal once a week. But it is was worth getting up early so hopefully you will have the same experience that I did.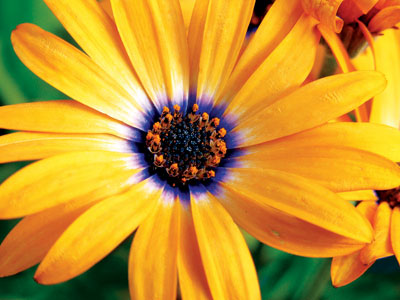 © Vania M., Voorhees, NJ