Tell The Story
June 9, 2017
Sing in me, Muse, and through me tell the story,
of the girl who flipped, sprang, and danced
surrounded by many in the same uniform.
United, as they cheer with the crowd for their home team,
gathering near the white numbered and striped field.
As the clock reaches the end of the second quarter
sweat-covered, tired bodies stampede away
leaving the girls in their dust,
as they wait to astonish the large crowd before them.
Sing, Muse, of the girls taking their stage,
waiting to perform for a crowd with baited breath,
of how they spring to life when the music begins.
Dancing, flipping, and performing to the beat of their hearts,
help me tell of the sparkle in their eyes,
and the joy that fills their hearts every Friday night.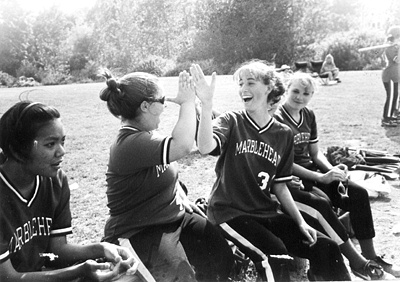 © Jessie G., Marblehead, MA