How To Let Go
May 25, 2017
What do you do when the things that built you up are tearing you down?
Music always made me happy, but now I crumble at the sound.
Its beauty must be too far for someone so hell bound.
I thought I had a friend, bit it's clear she's not around
With pills, pot, and potions, I can't be tighly wound
The last time I was sober, I saw you in the ground
You can offer me salavtion, but really I don't care
Hell can't be worse than this, so give me flames to wear.
One of us is cloaked in pain, the other cloaked in fear...
But both of those are left with me as soon you're not here.
I've become too familiar with playing it by ear
So I'll prepare my future, and down another beer.
When baby girls are born, their daddies choose a bow
And walk them down the ailse, to meet their new hero
You're running out of time to teach me all you know
So just teach me one more thing, how to let go.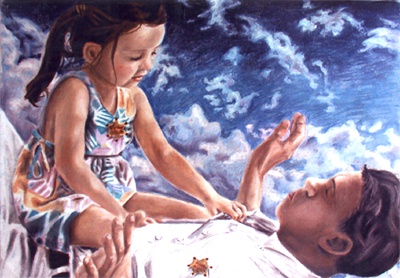 © Meg S., Andover, MA