Mother
May 24, 2017
She out shines everyone with her beauty.
Anxiety causes her to fear,
Making her an excellent manager of time,
She has the warmest embrace,
That gives me a cozy feeling.
And who is she? She is my mother.
She is the person I call mom.
Her perfect makeup adding to her beauty.
Her point of view opens my eyes and causes me to feel.
And when I'm scared she gently tells me there's nothing to fear,
And when her gentle tone doesn't work I find myself in her embrace.
She is my mom and I am her child and sadly I'm running out of time.
I'm getting older now, almost ready for college, so limited with time.
I'm still that little girl that called her mommy,
"Don't worry, I'm not leaving yet," I say wrapped in her embrace.
While I focus on her looks she helps me see my own beauty.
The thought of leaving the comforting feeling of home leaves me fearful.
But she helps to calm that feeling.
My face shows all emotion and unexpressed feelings.
I'm leaving now, it's time.
My anxiety builds and I'm full of fear.
"I can't do this mom…"
"Yes you can. You're strong, smart, and beautiful."
Tears slide down my face as I pull form her embrace.

My mother's embrace,
Is what I think of as I hold my newborn baby, now understanding the feeling.
Her little face is so beautiful,
She is so little, but I know not for long, the cruelest this is time.
Now I'm the mother,
And I have life to fear.
Time has caught up just as I feared.
I now hold her in my embrace,
She is slipping away, my own mother.
I'm too overwhelmed with feelings,
To say anything, but I know there's not much time,
"Mom…thank you for teaching me the true meaning of beauty."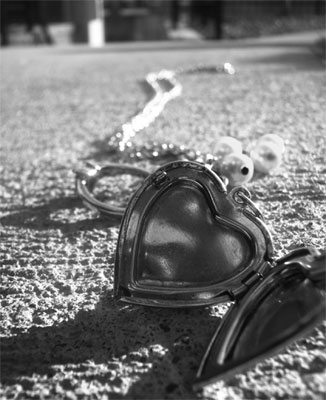 © Francesca Y., Robbinsdale, MN