The Win of my Life
June 11, 2017
Over and over again
I go over the jump numbers.
The judge calls us four girls into the ring,
Nervous with a lump in my throat
I hear her whisper to the announcer, 
"the test is…"
and that's all I hear,
until the announcer officially says,
"the test is…"
   ***
Everyone canters the long way around
But I know I have to be unlike them,
I put up my spurs ready to canter right away. 
Me, the one that canters right to the first jump.
It was perfect with 2 jumps left to go!
Landing off the last jump and hearing his feet to strike the ground,
It was the moment i had been waiting for.
The perfect trip.
Everyone cheered and I smiled,
Actually i'm pretty positive my smile came out of my face.
All four of us in the ring waiting...
The results came in
Anxious i am
I did it, i had won.
Giving my horse a pat on his neck saying good boy
We did it Gentlemen.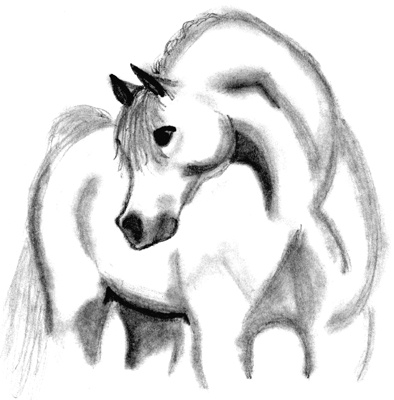 © Sarah G., Esperance, NY