Minds
June 9, 2017
In the dark of the night he clasps my fingers
I'll pretend to be okay, but sadness lingers.
When it's dark he likes to be considerably unkind,
But I enjoy it too much to mind.

One look and he was the kind.
The silent and beautiful hurricane running on train tracks for fun.
It was my fault that I didn't mind.

Hoping I won't walk, wanting me to talk
It was his fault that I didn't mind.

I've seen the world turn pitch black
then transcend into calm blues,
Stop confusing me with all the shades of you.
Thought you were kind and now i'm starting to mind.

And shall I remind?
My brain was a melon which you gutted to the rind
with your own ten fingers.
Don't try and make it yours when this is my mind.

But did you not realize that you left me with a rind,
Hands dripping with the fruit of my mind,
it's not what I wanted but it's all we've got left, 
so whenever you're here I keep hitting refresh

I am thick and sweet like honey,
then sour like a lime.
What's mine is not yours,
so stop thinking about me and my beautiful lines,
how sad that you can't keep me off your mind.

And don't you know? I've walked to the ends of this earth and never asked you for a single favor,
hate to break it to you but my small world has proven to be safer.
I won't be the one to help you this time,
I'm sick of you breaking the world then recreating mankind.

Do you want my name to taste like too much salt?
Like the kind from the tears that you cry?
But have you noticed this name will only ever taste of your favorite cherry pie?
When they ask if you still love me do you want to lie?
Cause you're too afraid of the thought that I will never leave your mind?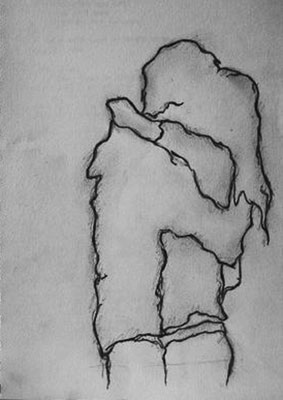 © Nicole B., Newcastle, WA