I am an Aunt
June 5, 2017
I am an Aunt
I was born the moment my 1st  nephew was affixed in my arms                                                                                                                                                                                                                         
I have been many people places in many places
I am Beyonce caring and loving those that that mean the most to me.
I am Johnny Depp playing different roles in different movies and some people are amazed at                                  how I accomplish it.
I am Albert Einstein researching and gaining new information to stimulates others in their                             daily lives.
The names of those who have my love for others help keep the love in this world : Mother                                Mary, John Cena, Ellen DeGeneres, Mel Gibson, Kim Kardashian, and Selena Gomez.
I have wept for joy when my niece and nephews were born,                        laughed watching them try and take their first steps,       and helped them with their homework when they are struggling to understand it.
Throughout the course of one day of fun-loving babysitting I have been called upon to be a   nurse, cook, teacher, comedian, actress, coach, fashion and interior designer.
I am a paradox. I teach kids the most when I tell them the least.
Being the best aunt is not one of my goals but I am the funniest one.
I am most fortunate for all who work.
A teacher teaches their students new lessons.         I teach my niece and nephews about the world they soon be able to experience on their   own.
A cook takes their time to make a delicious meal.        I can whip up a mean peanut butter and jelly sandwich in 2 minutes.
An actor plays a role to entertain a whole audience.        I pretend to be a chicken so my niece and nephew will not continue to cry.
I am a risk-taker, changing that one diaper that no one else dares to change.
But I have great allies: Creativity, Love, Care, Laughter, Knowledge, and Speed run to my aid.
And who do I have to thank for the love of my niece and nephews but my loving sisters. For   they entrust me with their little bundles of joy.
And so, I have a past that is filled with joyous memories, a present that is full of love; I have  a future where I can have kids of my own to love and care for.
I am an aunt.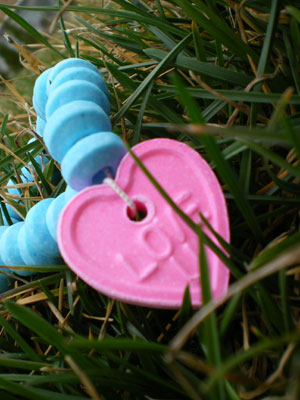 © Jennae P., Kennewick, WA