We are loved
May 30, 2017
We are so lucky.
We are so blessed.
And we are so loved…
But we don't realize it.
Take the elevator down for a second.
We are currently living in the richest county in the United States.
Our opportunities are endless.
But somehow, we're the ones dying.
The death we face is a slow kind of death, that deteriorates our insides breath by breath.
This internal death we face doesn't drive a knife through our stomach,
Immediately numbing us from the pain as we bleed out.
This death is more like a needle prick to the finger, slowly draining the life from us... drop by drop.
This internal sickness isn't loneliness, emptiness, sadness or depression.
This internal sickness isn't jealousy, envy, rage, or dishonesty.
This internal suffering woven within our genes and tattooed into our hearts is a condition called Sin,
While those emotions are merely just a few of it's symptoms.
But although this internal disease crushes your soul more than a boulder crushes your bones,
the cure is more powerful than any medication.
Think about this…
In comparison to the rest of the world, we are pampered and spoonfed.
When it comes to opportunities, we are like children in a jelly bean store.
We can skip down the aisle, picking and choosing whatever flavor we're in the mood for that day.
And once we get tired of berry blue, we can toss it aside and get green apple instead... just like that. 
To everybody else, it seems that easy.
But we know it's not.
In today's society, we don't pick just one flavor.
We feel the need to fill our entire bags with 20 different flavors,
Taking away any emptiness.
But then our bags break, because we're so overwhelmed with maintaining everything inside.
We can't handle it.
That's what Sin is.
We fill our lives with things like grades, sports, relationships, or even drugs and alcohol.
We hope those worldly desires will take our emptiness… and when it doesn't work, we keep adding them on.
But from experience, we know that'll only make it worse.
But here's the good part.
This Almighty God saw our pain and sent his one and only son to die the death we deserved.
I'll say say it again… to die the death WE deserved. 
Jesus Christ took our pains, burdens, and mistakes on himself and died a slow painful death… kind of like the one we face now.
With nails in his hands held side by side, he died breath by breath and drop by drop. 
He could've saved himself, but he chose not to, because he loves us THAT much.
"Greater love has no one than this: to lay down one's life for one's friends."
It is done.
In that moment, all of our problems had a solution.
The solution is God.
Jesus is not so different from you and me.
He was judged,
he was mocked,
And he was tempted.
He was just as human as he was God.
He felt everything we felt, so he understands what it's like to walk in our shoes.
But the cool thing about Jesus, is how perfect he is.
When problems occurred, or temptation aroused, he stayed 100% pure, because of his love for God.
It is said: We can do all things through him who gives us strength.
When Jesus broke that barrier of salvation, our broken bags were mended and became full
But not full of jelly beans, full of God's unconditional love.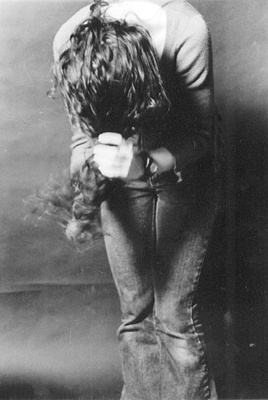 © Cerys W., Marblehead, MA