The Falling Leaves
May 18, 2017
The leaves fall from the trees, sorta like how you fell for him.
You go for the troubled boys, Who make your heart race and leave you standing on your toes.
The different colored leaves begin to fall slowly, but somehow they all begin to fall all at once, just like how you fell for him.
You like the thrill, the adventure. You constantly seek that tiny thrill of "love", even though you're so young.
Then, the moment he leaves makes you begin to feel like a naked branch missing it's leaves.
You never settled for what was best for you. You've never tried to be with someone who was willing to give you the world.
When he walks into the room your heart begins to race, cheeks begin to blush just like the color of cherry blossom tree leaves.
But suddenly he leaves, because you settle for the boys who make your heart race and eyes trickle with tears of salt.
His laugh is still like the crackle of the leaves that fell from those trees. It's still the love that grew like the roots beneath the ground, tearing apart the concrete like he tore apart your heart.
When you look around years later with your new love, the trees will still grow like your love for him did and the leaves will still fall with their turning colors. But, what you had with him will forever be gone, because even the tallest trees with the prettiest leaves fall sometimes and new one sprout.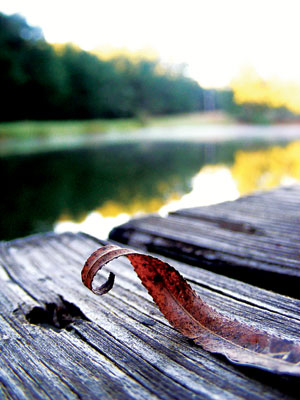 © Jack B., Central City, KY