Momma
March 20, 2009
Momma please don't cry,
No matter what the doctors say,
And please don't try to lie,
I know you're not okay.

I just don't understand why this is happening to you,
I know the doctors have tried,
And there is nothing they can do,
So all I can do is listen to you wide eyed.

For the past two years,
I have watched you wither away,
Trying to hold back my tears,
As you die a little bit each day.

Momma, I love you,
Momma, please don't go.
Momma I know I love you to,
But there is still one thing I don't know.

When will you get better Momma?
You've got me so scared,
I've tried to stay calm,
But no worse feeling can be compared.

How can you do it Mom?
How can you be in so much pain,
But still stay so strong?
Tears fall down my face now like rain.

Can't things go back to the way they were,
I miss how our family used to be,
Now those memories are just a blur.
Get better Momma, please hear my plea.

Momma I hope you never read this,
Because I know it will make you sad,
And I only want to bring you bliss,
I just want you to be glad.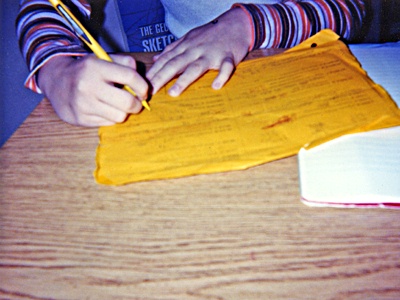 © April R., Highland Village, TX