The Stars, The Moon, and Me
May 11, 2017
I look up at the sky.
I feel troubled and alone.
I can't stop thinking of the soul I call home.
Everything and anything
Means something to me.
Even the distant stars that I can barely see.
I lean back in my chair.
I stare up at the moon,
And hope my troubled feelings will go away soon.
From the contrast between darkness,
And the bright, glowing orbs,
There comes a sense of calm and peace that I wish to absorb.
When no one is there to listen,
I know of nothing else to do,
But talk to the moon in hopes that someone else will too.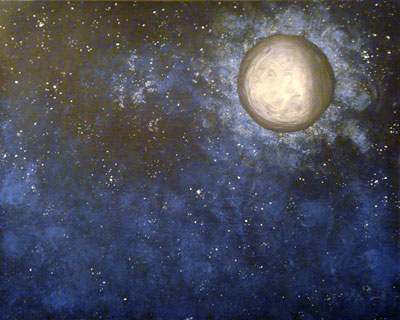 © Allison H., Vancouver, WA