Life at work
May 11, 2017
My, look at the time flow
or does it flow?
Maybe it leaks,
out of the clock
like a rusty water spout,
as it flows.
Slowly dripping out of your soul,
as it sweeps away time as we know
Tick tock
Tick tock
"Hey, move that heavy box!"
Containing a world of
used and abused time.
For all we know,
we are walking in that box,
trapped inside the walls,
Pacing,
Back 
And forth
Back,
and forth.
As the walls are ever so slowly,
closing in on your soul.
"Woah, They're getting closer ya know"
Then it hits.
Your bones are trying to walk out of your body
Anxiousness.
Impatience,
"Man they're getting closer, oh"
Time starts moving really slowly now,
stuck, waiting to be crushed
by the slowly closing walls.
When suddenly,
they close.
We punch out,
and go home.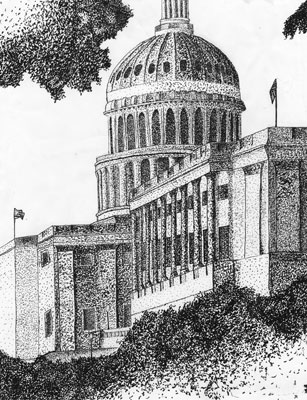 © Amy Joy S., Joelton, TN