Charm Necklace
May 10, 2017
The charms around my neck
All eight are very special
If you ask, I'll take a sec.
And tell you the essentials.
First the silver spoon
So practical yet odd
Great for serving food
But for me it's serving God.
Second is the locket
With flowers on the face
It opens up like my heart,
To those whom I embrace.
Numbers three and four, my guard mom gave to me
The unicorn and butterfly
Both, unique and free.
Fifth is the Peanut Butter Jelly charm
Illustrating how well we go together
A relationship that can't be harmed
This will stay with me forever.
Sixth, a symbol for the color guard
The silver worn down tiger
Showing that because we stand together
We can endure both rain and fire.
Seven and eight, the diamond heart and purple stone
Both from girls in guard
Reminding me I'll never be alone.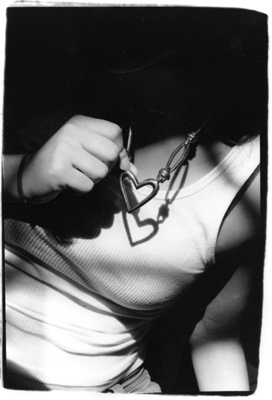 © Julia R., Bethesda, MD