The Garden Blues
May 16, 2017
Mr. Snail was tired. He had been working all day in the garden.
"Mrs. Snail, I'm home!" he said, as he hung his shell on a stick.
No one answered him. He slowly moved into the living room,
and gasped in horror. Salt was scattered over the moss carpet. 
Mrs. Snail lay on her favorite rock, shriveled and dried. 
"Oh, Mrs. Snail, how am I going to get that salt out of the carpet?'' he said as he crawled away, slime leaving a path behind him, like a trail of tears.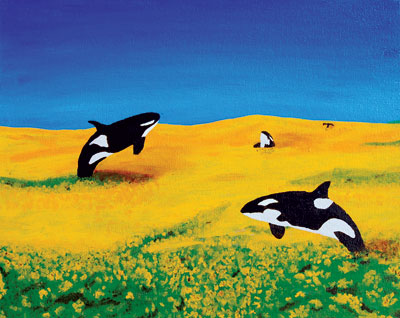 © Bobby C., Hopkinton, MA