That Place
May 15, 2017
Crusher of Dreams,
Killer, Strength Taker, Sponger,
Misery, apathy, agony,
Place of the sinkhole:
They tell me you are normal,
And they tell me you are fine,
And they tell me to get over it,
And they tell me you are not real, so I turn to those who believe that, and say to them:
Come and show me something that can tear apart families with ridged teeth and not give a damn. Something that puts lives in danger, young and old. Something that throws caution to the wind and lacerates me. Something that keeps me in the constant cycle of self-loathing and worry. Show me how this draining, gut wrenching, soul crushing, place can be normal. Show me how it is fine, that in this place, my soul is stricken with a bat a million times over. Show me how to get over it when all I feel is a perpetual sense of worthlessness;
Screaming in my head like a toddler that has fallen, pounding like a rainstorm.
Fatigued,
Mind numbing,
Groveling,
Crippling,
Sinking,
In the darkness, with a sly smirk, laughing with
great power,
At the ugly feelings it has given me.
Laughing.
Mocking.
Laughing at the misery, apathy, agony, it has brought upon me.
Somehow proud to be dream crusher, hitman, strength taker, sponger, destroyer of lives, and the number one killer in the nation.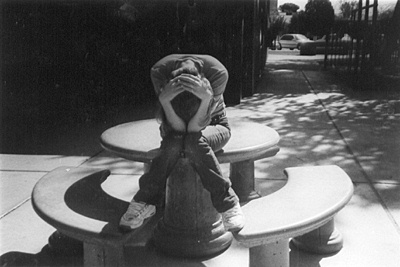 © Catherine R., Phoenix, AZ