Regret
March 19, 2009
Regret

Regret is the distinct purple-ish color of bruising;
It sounds like the heartbroken drone of an electric guitar
And tastes like bitter, black coffee.
It smells like straight bleach;
It looks like smoke billowing from a persons pursed lips.
Regret makes me feel anxious.

Regret is as black and empty as the night sky;
It sounds like rain drumming aginst a window pane
And tastes like acid residing on your tongue.
It smells like fresh vomit.
It looks like an enraged alcoholic;
Regret makes me feel vulnerable.

Regret is grey with indecsiveness;
It sounds like a heart thudding against a nervous chest.
It tastes like lumpy, spoiled milk,
And smells like sulfur.
It looks like a naive girl whose decison made her a woman
Regret makes me feel violated.


To regret is to let the past consume you.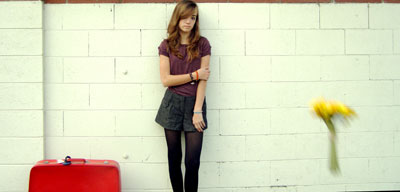 © Austin K., Studio City, CA