Love Questions
May 9, 2017
Spicy heat for love is what you offer me. We have such different personalities.
I have many questions that i dont want answered.
"Would we last?"
"Is it just for one night?"

You intrigue me, In the only way you can.
I have loved you since you dated my bestfriend.
And somehow you took her place and title.
"Would you hold my hand."
"Could i kiss you on front of the guys?"

I want you to be mine.
But you are with another girl.
So when you asked for one night, i said maybe another time.

And tonight with you standing in front of me, i want to love you.
But i cant bring myself too.

I dont want to be "that" girl. Or just the side piece.

I want to be your "forever" girl.
But you wont allow me to be.
"Will you?"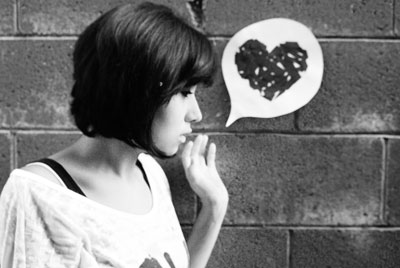 © Michelle B., West Covina, CA