The Carousel
May 8, 2017
My life right now is like a carousel, 
Whirling, twirling, up and down,
Merrily I go around.
Life flashing before my eyes.
The reins of my destiny,
Hard in my hands.
The deafening calliope of chatter,
Filling my ears.
Nervous sweat,
Pungent and inescapable.
Therefore, strong in my mouth.
Innocent and eager,
Wide eyes drinking in the wonderment.
The proctors,
My carnies,
Like Mrs. Hartjes and Ms. Plank,
Of Oshkosh, Wisconsin's North High School,
Encouraging me for another go around.
I don't think I can.
Snap out of it,
Yes I will!
Hella grateful for y'all!
If I take my reins and beat my horse,
I will go faster,
I will get better grades!
You must beat the horse to win the roses!
"These are the best years of your life."
The melodic ride of high school.
I mounted my filly as a fresh man.
My mare, as nourishing as mother's milk.
Liz, ever balanced in her seat,
Looking forward to her future,
Full and meaningful.
This important carousel,
A cyclical learn.
I go around and around,
learning?
Veni,
Vidi,
Vici.
My majestic mare bows.
The music stops.
The ride slows.
The fray becomes clear,
One step in front of the other.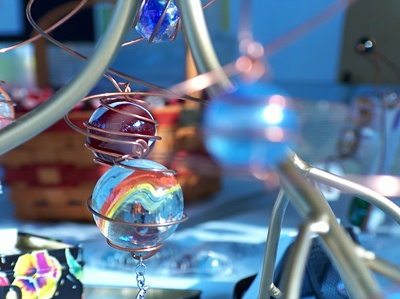 © Sean C., Princeton, IL