The Zenith of Enlightenment
March 18, 2009
The Zenith of Enlightenment

Alluding to the writing genius of William Shakespeare, 'To
Be or not to be. That is the question.'
Coming here to this beach, I have
Dared to ponder this question, using all my knowledge and
Experience to guide me. I have never
Furthered society or mankind's understanding of the world, nor
Gone to any great extent to make a difference in others' lives.
Have I done enough to prove my worth?
Is life worth living when one only suffers, never to experience the
Joys that life has to offer, before wasting away and
Keeling over into one's grave? Mankind yearns to
Love and be loved, yet many never get the chance. Does life carry
Meaning innately or must we create meaning ourselves?
Never before setting foot on this
Oasis have I faced such questions or
Pondered the purpose and worth of life. Yet, now I
Quench my thirst for self-discovery and enlightenment. I wish for a
Revelation to guide me in how to proceed from here, but
Sunsets and ocean waves do not respond to such requests.
They will not reveal the secrets of life that I so desperately seek,
Unless I can first grasp a
Vague understanding of why we are all here on this green Earth. I
Wait for God's reply, but I am left on my own to
X-amine the meaning of life. I realize now that
You must journey towards that answer alone, in order to reach the
Zenith of enlightenment and achieve full self-awareness.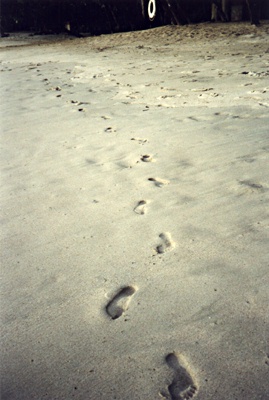 © April W., Rogersville, MO