There Goes the Neighborhood
May 4, 2017
The deli around the block has closed
The shelves are all cleared out
Takis and iced honey buns
I'll have to do without

Famous Ray's has closed down too
Replaced by a hair salon
The cafés and the corner stores
All seem to be gone.

The rent is high, the money's low
The chain stores are at hand
A book store falls to Barnes & Noble
Always eager to expand.

The bulldozers are rolling
The wrecking balls, they sway
And where my favorite toy store was
There now stands a Chipotle.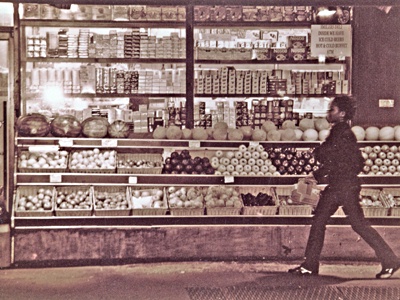 © Patrick K., W. Springfield, MA