The Boy Without a Face
March 18, 2009
Every day he walked the hallways
imprisoned by the classic high school experience
I can't help but wonder if he heard the snickering
Was he ignorant of the snide remarks-
I can't say I was-
I can't say I didn't join in.
I can't say if you showed me his picture
I could have said 'yeah, that's him'
Even though he picked up my books
And held open the door for me
-on more than one occasion-
I never paid enough attention to know his face
Not even'
when those guys from the basketball team slammed him against the lockers
Or when the girl from my Lit class made fun of his clothes
Or when the teacher failed him for cheating,
But gave the other guy an A.
No, I can't say I ever looked at him enough to know his face
He was nobody
At least he was until the day'

The buzzing tone droned over the intercom
The teacher freaked , slammed the door, and threw down the shade
We were shoved into the corner like cattle
encased by our fear
This was no drill
But we were safe,
More than could be said for the rest.
I covered my ears to block out the screams
Bang, bang, bang
Echoing ominously down the hallway-
My face wet with tears.

Later, silence
The door opened,
Through the way, a boy, dragged and cuffed
I looked,
And I saw his face.
Forever will I remember that face.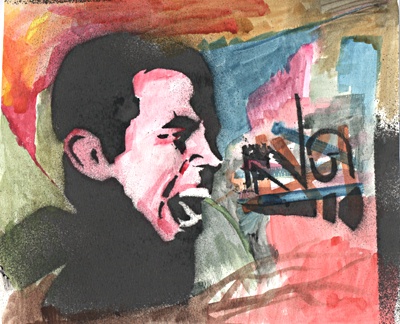 © Joseph G., Phoenix, AZ