Miss Dolly
March 18, 2009
Miss Dolly


Who, you may say is this lady you speak of?

Special she was to me.
Her witty sense of humor
Her lovely smile,
A happy countenance,
A cheerful glow.

Alas, one faithful morning I came to visit.
All the things in her room were packed up.
Could she be moving to a different room?
Maybe a different nursing home?
'No,' said a lady nearby, 'I think she passed away.'
It could not be.
It can not be true.
She must still be here somewhere.
She had no illness I knew of.
She had no disease it was true.
But somewhere inside my heart I knew she was gone.
I choked back tears of regret.
If only I had come last week and seen her one last time.
Maybe I could have said one last good-bye.
Anger filled my heart.
I was mad at myself.
What a fool I must be to only think of myself.
But, then I return home thinking of the times with her.
I remember the time we first met.
She was sweet and cheerful.
She was always thoughtful.
'Just call me Dolly!' she said with a smile.
From then on she was my favorite person to see.
I always looked forward to visit this lady.
A grandmother she was to me.
A happy person that always made me laugh.
Dolly I know is in heaven with Jesus.
I know she is seeing my grandpa and talking and cheering up all in the kingdom.
I know she was cheering right from the start.
She helped me to see that being cheerful and loving others is what makes you likeable and a special person to be around.

I will never forget you Miss Dolly.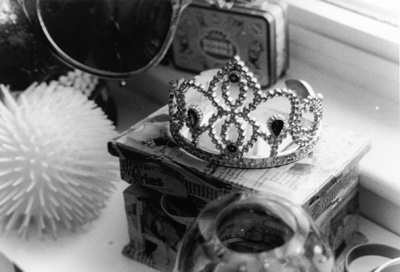 © Bayta R., Beverly, MA