Tears She Cries
March 18, 2009
She lies alone tonight
In a dark room
No light shinning in.
The door is closed and locked
She is not letting anyone in.
She holds her heart against her chest broken in many pieces
She lets out bloody tears
And an awful scream.
She shrieks your name
Your chest tightens
As she calls spirits unto your soul.
Her bloody tears stain her white shirt
They fall onto the ground and lie there, as a remembrance of your dark soul.
She falls into a deep trance
And for one more night, your is soul saved.
For now!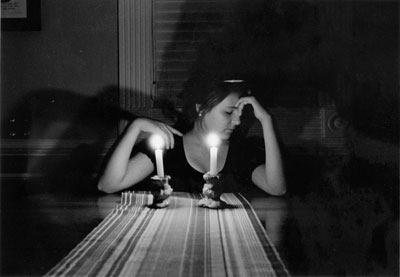 © Eleanor K., Bethesda, MD