Can You Blame Me?
March 18, 2009
Can you blame me?
Nothing can change me
I'm stuck here
This black hole of my life
I don't see the light
The glorious light
My light is just a bug zapper
Every time I get closer
I'm shocked with reality
A deadly dose of the truth
That I don't wish to see
Can you blame me?
My heart is bleeding
And my soul is in need
Of something which I can't describe
So while I'm staring
And reaching into an empty abyss
My fingers slip
And I'm stuck falling
Can you blame me?
This isn't my fault
And it isn't yours
But yet I feel I'm failing
Failing God
Failing Friends
Failing Family
Failing myself
Can you blame me?
How do I live and how do I grow
When I'm alone in this space
Nowhere left to go
Should I just turn away and try to be free
Or should I give up
And fall down onto my knees
Should I cry?
Should I scream?
Because my life is changing so drastically
And I have no control
Can you blame me?
I'm tired and weak
I can barely stand up
My hearts beating faster
But I am starting to breathe slower
Because my life is changing
I'm going to find the truth
I'll find the new me
Can you blame me?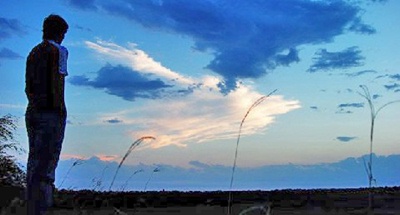 © Stefanie K., Katy, TX